Sidcup Coaches
Sidcup Coaches has been providing a friendly, reliable private hire service in the South London, Kent area for over 17 years.
Our fleet of coaches is available for
London Theatre trips
Local Schools - for swimming and excursions
Weddings
Race Meetings
Seaside Excursions
Special Tours - UK and International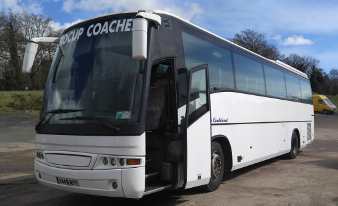 We are local residents, providing a family run business service for the community. Sidcup Coaches operates a fleet of 5 coaches, maintained and certificated for private hire. We are fully insured for the provision of private coach hire services.
Drivers are fully checked for experience and references.
Please contact us on 0208 763 0077 or email us at sales@sidcupcoaches.com to request a quotation.